Discover Scuba Diving
Try a discover scuba diving experience
Data
Requirements: Know how to swim
Duration: 4h
Content:
Briefing
Swimmingpool practice
Boat trip
Sea dive
Price: 79 €
Minimum age: 10 years old
Availability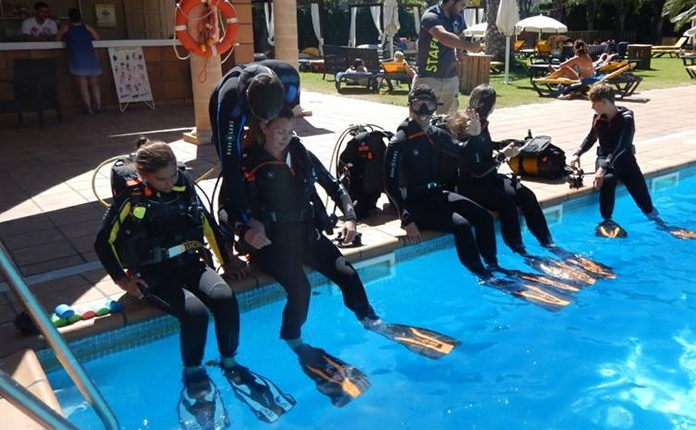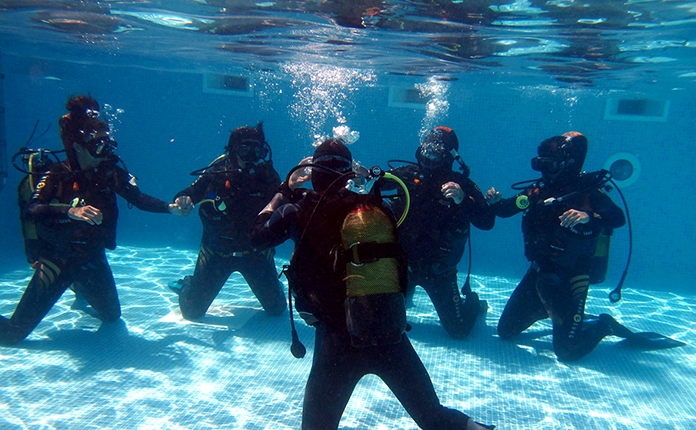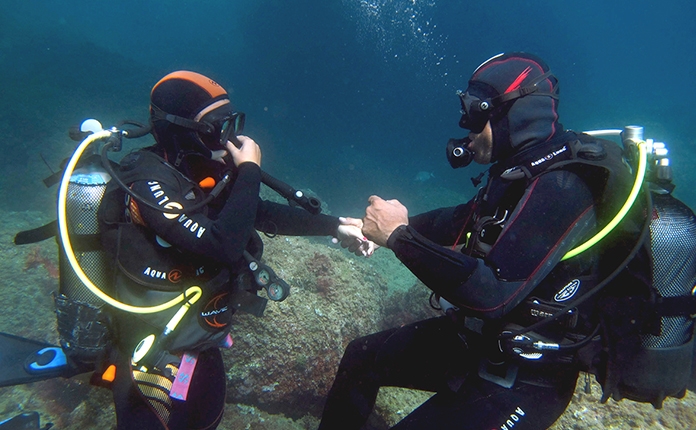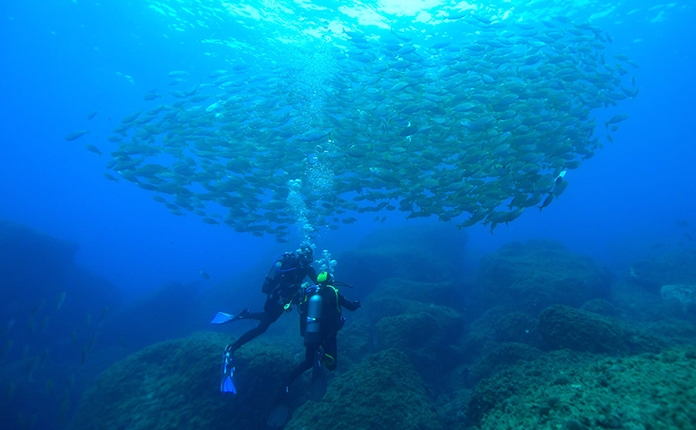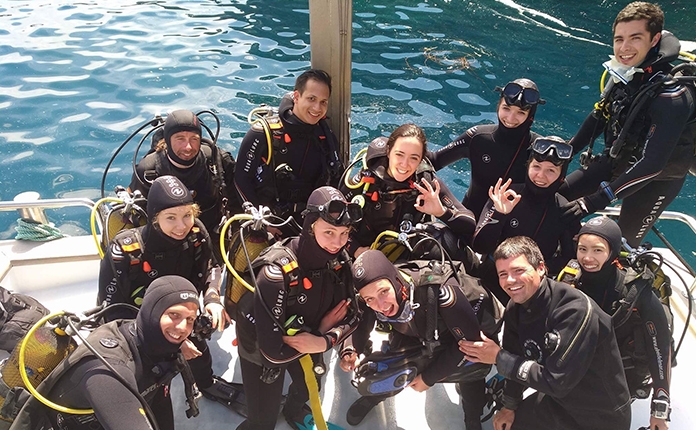 PADI DISCOVER SCUBA DIVING
Come and fly underwater for the first time in a once-in-a-lifetime experience, feeling the ungravity underwater while discovering the marine life of the Mediterranean sea in a unique place.
The try dive or baptism consists in a theoretical part to explain how the gear works, a practice session in a swimming pool and a sea dive with an instructor.
You'll perform a basic knowledge practice in a swimming pool, guided and supervised every moment by an instructor. After a few minutes you'll realize how easy scuba diving is.
After that, once you have experimented for the first time what breathing with the autonomous equipment, you'll take a boat to perform your first dive in open waters, in a quiet and shallow zone, during 20 minutes with an instructor by your side.

Price includes all the necessary gear, the boat trip, scuba diving insurance and certificate*.

After completing the activity, we give a certificate of recognition on completion of the Discover Scuba Diving (this is not a diving licence) and a discount voucher for the first diving course (Open Water Diver).