Discover Scuba Diving
Medical form

Try the Discover Scuba Diving experience.
Season: July and August
Summary
Requirements:
To know how to swim
Medical form
Duration: 4h
Content:
Briefing
Swimmingpool practice
Boat trip
Sea dive
Price: 89 €
Minimum age: 10 years old
Availability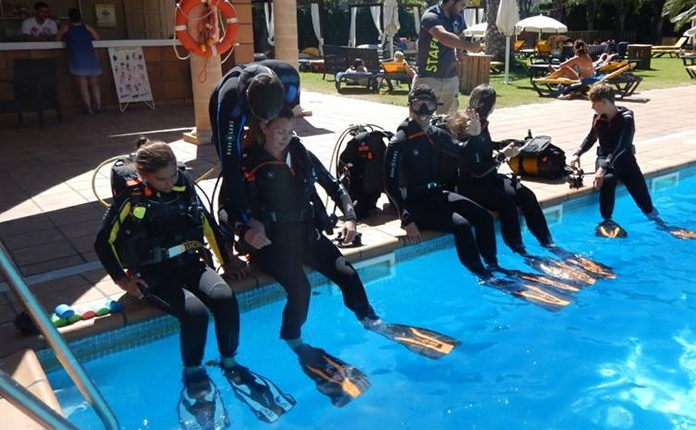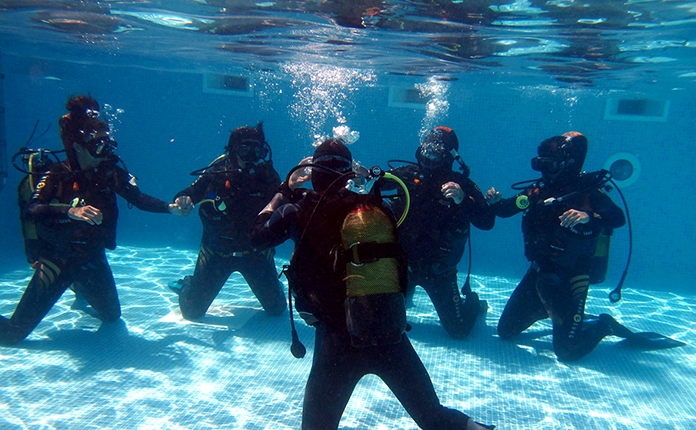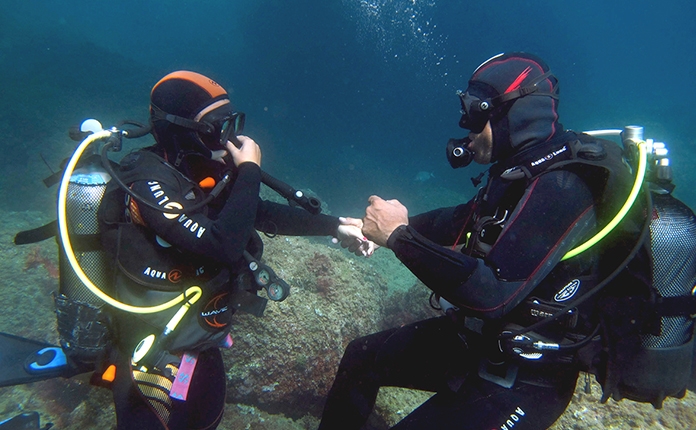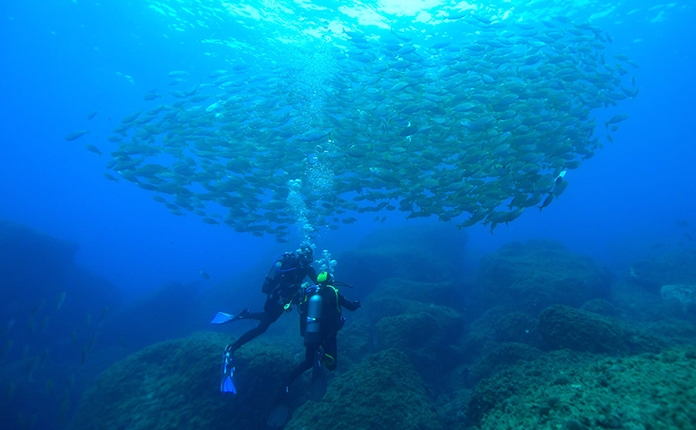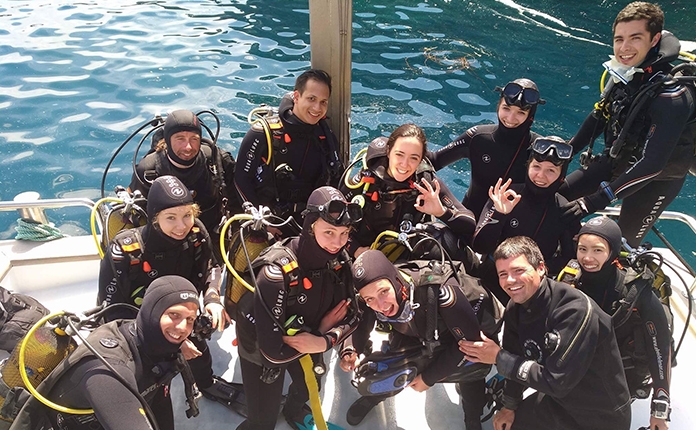 PADI DISCOVER SCUBA DIVING
Come and fly underwater for the first time in an unforgettable experience, feeling the lack of gravity underwater while discovering the marine life of the Mediterranean sea in a unique place.
The try dive or baptism consists in a theoretical part to explain how the gear works, a practice session in a swimming pool and a sea dive with an instructor.
You'll perform a basic knowledge practice in a swimming pool, guided and supervised every moment by an instructor. After a few minutes you'll realize how easy scuba diving is.
After that, once you have experimented for the first time how it feels to breath with the scuba gear, you'll take a boat to perform your first dive in open waters, in a quiet and shallow zone with an instructor by your side.

Before doing the activity, it is necessary to fill out a medical form to verify that there are no health contraindications. You can find attached the Medical Statement to ensure that you can carry out the activity. In case of doubt, consult your doctor or ask us for more information.


Price includes all the necessary gear, the boat trip, scuba diving insurance and certificate*.

After completing the activity, we'll give a certificate of recognition for completing the Discover Scuba Diving (this is not a diving licence) and a discount voucher for the first diving course (Open Water Diver).